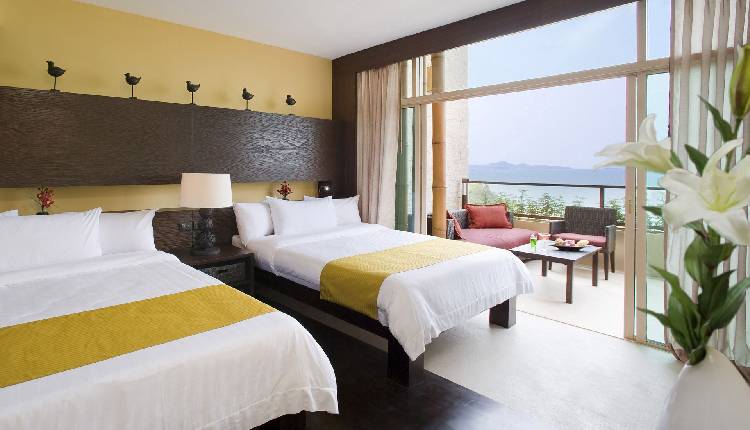 Choosing a hotel when traveling can be quite confusing. Especially if maybe you want to plan a long stay, so you can enjoy various tourist spots where you are on vacation. Actually, some people may prefer to book a hotel when they arrive at their destination, or on the spot so they can immediately rest.
But sometimes, this actually makes those on vacation have to dig deeper into their pocket. Because the prices for hotels that may have been ordered suddenly have prices that are far from expectations. That's why, it's important for travelers or those who want to travel to find out tips on choosing the right hotel for their vacation, what are they?
Adjust to Your Holiday Style
The first tip that you can apply is to choose a hotel that suits your vacation style. Of course, this is closely related to the tourist destinations you visit.
If you travel with natural vibes, maybe you can find a hotel that has the concept of being one with nature, and also has a calming view or view of nature. You can also look for some instagramable hotels if your vacation this year is done with your friends.
Know the Facilities and Reviews when Choosing a Hotel
Then secondly, you also have to know about the reviews and available hotel facilities. Of course, this can be a reference for you in knowing the quality of the hotel you want to book. You can read various reviews and also details of hotel facilities through online hotel booking applications, or read them through Google reviews. That way, you can find out what is provided at the hotel.
Look for Strategically Located Hotels
Apart from being a place to stop and rest while on vacation, of course, you also have to be smart in finding the location of the hotel that you will live in. If perhaps you are traveling in a city that has an interesting tourist attraction, you can look for the nearest lodging info from that tourist attraction.
This of course will make it easier for you to visit tourist objects that are around, or just buy souvenirs typical of the place where you are on vacation.
Take Advantage of Existing Promotions
Talking about promos, who isn't interested in this one? Taking advantage of promos in booking hotels, of course, can be one way to cut your budget and save on expenses.
 Adjust to the Budget
And the last one is the budget problem, if you are a solo traveler or someone traveling alone, you really have to pay attention to some of the points above, to set a budget to book a hotel. Coupled with taking advantage of hotel booking promos, of course, this will help you save your budget. And if you stay with friends, of course, you can split the bill when ordering a hotel.
And those were some tips on choosing the right hotel for your vacation. How are you guys? It's ready for the holidays this time